Make the Bright Choice for Your Career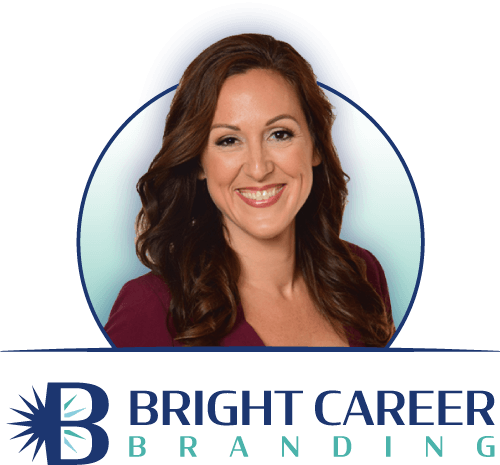 Meet Your Professional
Resume Writer
Hi, I'm Rebecca McCarthy,
a professional resume writer and career branding expert.
This is my mission:
"Helping professionals showcase their passion and potential, and open doors of opportunity throughout their career."
Why I Do What I Do
A student called me during the summer of 2019 and asked how he could become a professional writer—what should he major in? What college should he go to? How should he start?
Immediately I answered, "Well don't make the same mistake I made! I thought I would work any day job to make money and then write my masterpiece at night. Know what that led to? Pain. Misery. I never worked on my book and I hated my job. It was years before I finally figured out how to make a change."
No sooner had I spoken those words that I realized I had stumbled upon my "why." I help business professionals land their dream job because I've seen firsthand how a life can unravel due to a career out of alignment. The wrong job can make you feel disconnected from everything that makes you feel alive.
Today I live and work at home with my two sons, and couldn't be happier. Not that there aren't ups and downs—of course there are—but I'm living on my own terms, doing work I'm passionate about, feeling like I'm making a positive contribution to humanity, and enjoying good company along the way.
If you have a life inside you that's not being lived, NOW is the time to make a change.
My Vision:
I envision a world where every person is working in an environment that brings out their personal best and supports a harmonious life.
A Bit about My Background
My approach to writing, editing, and coaching is based on 20+ years of experience as a professional writer in both the publishing and marketing industries. I've published more than 50 books—some selling more than a million copies—with Penguin, Simon & Schuster, and Scholastic. I've also worked with licensors such as DreamWorks, Disney, Warner Bros., and Paramount.
I've written for Vistage International, the largest CEO membership organization in the world, I'm a Nationally Certified Resume Writer (NCRW) and Nationally Certified Online Profile Expert (NCOPE) with the National Resume Writers Association (NRWA), and I'm an Authorized DISC Administrator and Behavioral Consultant with ProfilingPro. My clients advance their careers in numerous ways including finding their dream job, landing a promotion, publishing the book they've dreamed of writing for years, and more!


What Makes Bright Career Branding Different?
My modern approach combines best practices and technology to showcase your talent and accelerate your job search.

I personally craft each resume, LinkedIn profile, and cover letter with an eye toward content and design, collaborating with you every step of the way to ensure you'll be delighted with the outcome.

My strategic approach helps you get hired now while ensuring you remain in high demand over the long term so you can make your next career move with greater ease.

My process is very high touch. I want to hear your story personally, not just get the highlights from a questionnaire. That's what makes your career branding authentic and outstanding.
Learn More About Branding Your Career
Make your next job have a lasting impact on your income, your career, and your life.