Don't Just Get a Job. Grow Your Career.

Why Work with a Professional Resume Writer and Career Branding Service?
The job marketplace is chaos.
It's not just tough for you to find a good job. It's hard for recruiters to find you in the sea of candidates. People can submit a resume with the click of a button, so they take a shotgun approach and apply everywhere. For each available position, there can be hundreds of applicants. A professional resume writer service dramatically increases your odds of success.

The Bright Career Branding Process Includes:
Designing and building a resume that is multi-layered and tech friendly.

Creating cover letters that incorporate best practices and industry standards along with modern career marketing.

Getting past the Applicant Tracking System (ATS = the secret guard at the gate).

Crafting a LinkedIn profile that is easy to find and compelling to read.

Leveraging your network to gain access to the hidden the job market.

Nailing your message so you shine during interviews.

Incorporating video into your submission package to stay current with today's hiring trends.

Tailoring your job applications for maximum compatibility with your potential employer

How We Will Work Together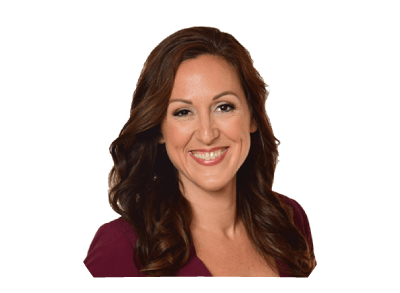 Hi, I'm Rebecca McCarthy, Founder of Bright Career Branding.
Working with a career branding strategist is different from engaging a typical professional resume writer service. Here's what you need to know about the process of working with me and the commitments I make to you.
First, I'll take you through an initial consultation to explore your current resume and goals. I'll walk you through the anatomy of a well-built resume, providing insight. This exploratory session is provided at no charge to determine if we're a good fit to work together.

Once you select a service package, you'll fill out a very brief questionnaire to prepare for onboarding. Then, we'll have our career branding and discovery session via phone or online meeting to capture your story so I can develop your brand foundation, followed by your resume, LinkedIn profile, video resume, cover letters, and other career documents.


We'll collaborate from start to finish on your career branding. You'll understand what will be done (and why) step-by-step throughout the process. I'll be available via email or phone for any questions you may have.

I work directly with every client. Your resume and LinkedIn profile writing are never farmed out to someone else. You are paying for decades of expertise and my personal attention. I work directly with every client so you benefit from decades of expertise and my personal attention.

My process is risk-free. We collaborate closely and I offer unlimited revisions within 30 days of when I submit the original career documents for your approval. We both win when this gets done right!
Learn More About Branding Your Career
Make your next job have a lasting impact on your income, your career, and your life.